I don't know what to say really. Two months into the strangest NBA season of our lives and it all comes down to this meaningless power ranking blog. Either I heal as a writer or I'm going to crumble. Inch by inch, word by word, until I'm finished. I'm in hell right now, internet folks. Believe me, I can either stay here and get the shit kicked out of me by internet trolls or fight my way back into the light. I can climb out of hell one inch at a time.
I look around and I see the shit I've written and I think I've made every mistake a 29-year-old man can make. I pissed all my money away and moved to fucking England, I chased off anyone who's not British and now I can't even stand the face I see in the mirror (because I haven't had a haircut in three months of quarantine). When you get old things in life get taken away from you, you find out life's a game of inches, and so is blogging about basketball.
In either life or blogging the margin of error is so small. One dumb post about young tv shows or GIF dependant power rankings and you don't quite make it. One more mean spirited joke about how much you can't stand British people and you lose readers. The inches we need are all around us. They're in every Timberwolves meltdown reaction, in every bad inside joke, and every Ben Affleck GIF.
On this blog we fight for that inch. On this blog we tear ourselves and every British person around us to pieces for that inch. We even acknowledge the bloody Welsh for that inch. Because we know when we add up all those inches that's going to make the fucking difference between winning and losing, between living and dying, being British and being a reasonable person.
In any fight it's the guy whose willing to die whose gonna win that inch. If I'm gonna have any life anymore it's because I'm willing to fight and die for that inch, because that's what life is, the six inches in front of your face (especially if your a British person on the sidewalk). Now I can't make you read this, you've got to look at the guy next to you, look into their eyes. Now I think you will see a guy who will read this blog with you. You will see a guy who is gonna sacrifice himself and read some dumb shit for the team, because he knows when it comes down to it, you better do the same for them. That's a team, gentlemen, and either we read this Al Pacino centric NBA power ranking as a team, or you die as individuals who didn't experience this life altering blog. That's blogging guys, that's all it is.
Now what are you gonna do?
The answer is your going to read the NBA Power Rankings according to Al Pacino GIFs.
1.) Utah Jazz
2.) Los Angeles Lakers
3.) Brooklyn Nets
4.) Los Angeles Clippers
5.) Philadelphia 76ers
6.) Milwaukee Bucks
7.) Phoenix Suns
8.) Portland Trail Blazers
9.) Denver Nuggets
10.) Toronto Raptors
11.) San Antonio Spurs
12.) Golden State Warriors
13.) Indiana Pacers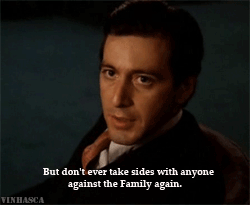 14.) Boston Celtics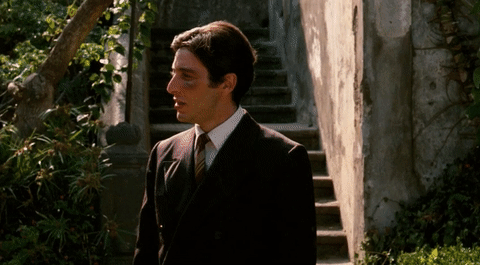 15.) Dallas Mavericks
16.) Miami Heat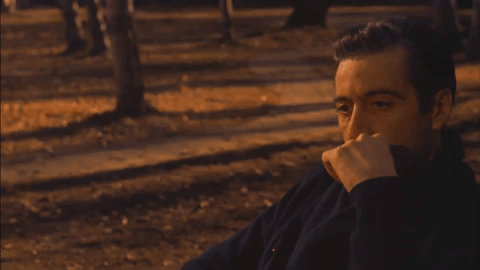 17.) Memphis Grizzlies
18.) New York Knicks
19.) Charlotte Hornets
20.) New Orleans Pelicans
21.) Atlanta Hawks
22.) Chicago Bulls
23.) Oklahoma City Thunder
24.) Orlando Magic
25.) Sacramento Kings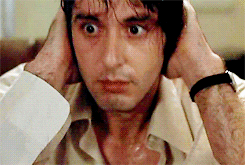 26.) Houston Rockets
27.) Washington Wizards
28.) Detroit Pistons
29.) Cleveland Cavaliers
30.) Minnesota Timberwolves
On any given Sunday you're gonna win and read this blog or your gonna lose and miss out, the point is can you win or lose like a man?